Child Protective Services (CPS)​
CPS at your door? Our Expert Team Offers the Defense Strategy You Need.


CPS IS AT YOUR DOOR!
Protective services (CPS) is the child abuse investigatory arm of the Department of Health and Human Services (DHHS), that is charge of investigating claims of child abuse and neglect. Child abuse includes: physical abuse, fractures, shaken baby syndrome or abusive head trauma, burns, medical abuse or Munchausen by Proxy, excessive discipline, neglect, sexual assault, sexual abuse, unlivable conditions, and anything that can be classified as improper for the "care and custody" of a child.
The goal of these investigations is to protect children. Parents find themselves in an untenable, frightening position where strangers want to talk to their children alone, remove their children, inspect their home, and suspect every word uttered. False allegations can be made as easily as valid ones. A CPS investigation begins based on suspicion of abuse or neglect. At the moment CPS is involved, parents often say, life is unreal and surreal with the threat of losing your child(ren) is placed over your head.
Protective Services investigators have access to your child(ren) at school and/or at daycare and/or in a hospital. There is no benefit to denying them access to your children. It can be misconstrued that you are obstructing the investigation when in reality, you are just a scared parent in unfamiliar territory. An experienced attorney is necessary during the investigation to assist in providing necessary information, records, and evidence that may not be obvious to the workers. There are also proactive strategies that can be put in place to protect parents rights and to position the case with an agreeable safety plan or parenting time plan that is less intrusive than that being pushed by CPS.
After the investigation is completed, risk will be assessed based on a number of factors, including but not limited to: number of children in the home, prior cps contact, explanation of injury, etc. The risk level categorizes the case on a scale of I-V. If a case is category I or II, a Petition must be filed in Circuit Court-Juvenile Division. The allegations themselves will determine if that Petition will seek termination of parental rights/ permanent custody, or just temporary custody. In cases where a child has allegedly been injured or sexually assaulted, CPS has no discretion and a termination petitionmust be filed.
It is imperative that parents understand they have rights during the investigation, and during the court proceedings. With over 20 years of navigating allegations of abuse, Satawa Law is qualified to assist you. This is not something to be taken lightly. Parenting your children is a constitutionally guaranteed fundamental right. An experienced attorney can arm you for the fight, especially if there is a simultaneous criminal police investigation based on the same allegations.
Reputations, livelihoods, relationships, employment, community standing, ability to parent, the right to reside in your home, and even the opportunity for your children to continue in their same schools are all challenges that arise during a protective services investigation. Consulting with an attorney early on is the best way to confront false allegations of child abuse or neglect. While no family wants to become entangled with a CPS matter, it is possible to seek swift and favorable solutions with dedicated counsel by your side.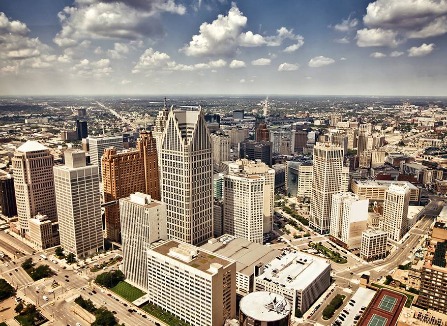 All CONSULTATIONS are confidential and completely no-obligation to you. We serve Southfield, Oakland County, metro Detroit, and the entire State of Michigan.