College Sexual Assault Cases


Southfield Sex Crime Allegations Defense Attorney
Accused? Our Expert Team Offers the Defense Strategy You Need.


A student accused of any sort of a sex crime while attending university or while on campus will be harshly judged by both law enforcement and campus administrators. Without the proper precautions and legal defense, penalties could destroy the student's reputation, educational chances, and their future wellbeing. You do not need just a criminal defense lawyer, you need an expert. A specialist in defending If you have found yourself in such a situation, contact Satawa Law, PLLC and our Michigan college sex crimes attorneys today. With more than 20 years of experience and hundreds of cases under our belts, you can trust that we will approach your own case with professionalism, a nonjudgmental attitude, and tenacity when going against the opposition.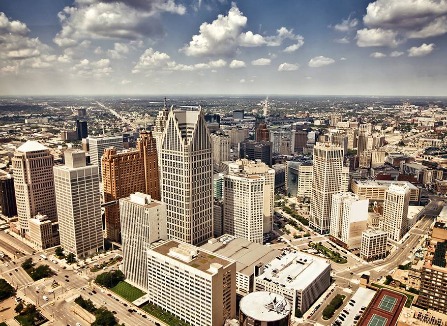 All CONSULTATIONS are confidential and completely no-obligation to you. We serve Southfield, Oakland County, metro Detroit, and the entire State of Michigan.
We can represent students statewide, at the following universities and many more:
Central Michigan University
Eastern Michigan University
Grand Valley State University
Michigan State University
University of Michigan–Ann Arbor
Wayne State University
Western Michigan University
Ferris State, Big Rapids, MI
Saginaw Valley State University Bay City, MI
Hope College Holland, MI
Oakland University Rochester Hills, MI
Detroit Mercy Detroit, MI
False Accusations of Date Rape


We all remember the Duke rape case. But we also seemed to have forgotten the valuable lessons it taught – lessons about false accusations, jumping to conclusions, faulty/false DNA and forensic science, ignoring exculpatory evidence that benefits the accused, and relying on uncorroborated work of the accuser in a she said/he said case. However, the most important lesson from that case is the critical importance of hiring the right lawyers to defend you – specialists that know how to defend a rape case.
As we all know, criminal sexual conduct is the most under reported crime, per Department of Justice statistics. Nevertheless, there is another side to the criminal sexual conduct story. While it is certainly true that criminal sexual conduct is the most under reported crime, those same statistics show that it is also the most over reported crime. That is, there are more instances of false accusations of criminal sexual conduct than any other crime. There are many reasons for this, from the he said/she said nature of a sexual assault accusation, to the fact that the motives for reporting a false accusation are too numerous to count. Furthermore, unlike other crimes there is frequently no other evidence that the crime occurred outside of the complainants word – and in fact the law in Michigan specifically says a jury must be told that no collaborative evidence is needed for a conviction of sexual assault, and that the alleged victim's word is enough to support a conviction. When a murder occurs, you have a body, and for a robbery you have the property that was stolen. But more often than not, an accusation of criminal sexual conduct rests upon word of the complainant, and can be refuted only by the word of the accused.
These cases are frequently complicated in one way or another by the presence of text messages, snap chats, instar grams, and other forms of social media. The data on teenagers and texting is simply stunning – studies show that over 70% of communication between teens is done by texting. While parents, teachers, and other adults all make fun of the next generation because they never talk to each other, opting instead to text, every single text message that has an accusation in it can be used as evidence to support an allegation of date rape. The girl is texting the guy she met at the football game the night before, telling him that she cannot believe what he did to her last night, and he is replying and saying he is sorry if he went too far because he was drunk, he does not remember, or even that he is sorry that he hurt her. There is frequently no other evidence in the case corroborating the complainant's accusation other than these texts, but these texts substantially change the course of the investigation and prosecution of a date rape case.
College students need to be acutely aware of the power of false allegations of date rape. An accused student could be harshly penalized by university administration on the word of a former partner. There could be no evidence of actual sexual assault, and perhaps even evidence that consent was given at the time, but the penalties could still follow "just to be safe." It is not outside the realm of possibility to suggest that a student could knowingly fabricate a tale of date rape solely in an effort to get some sort of revenge against an innocent person they dislike.
Get Ready for a Legal Battle with Our Help

After you are accused of committing sexual assault on campus or any other form of sex crime, the risks are monumental. Criminal prosecution resulting in jail, prison, and a lifetime of sex offender registration is just the start. It is frequently followed by student disciplinary allegations that can result in suspension, expulsion, and removal from campus. Don't go at it alone. Team up with our Michigan college sex crimes lawyer and start building a case that is ready to protect you from a criminal prosecution, or the quick judgements of a college administrative panel. We will go to any length possible if it means upholding your good name and maintaining your pursuit of an advanced education.
SPEAK WITH US & REQUEST A CONFIDENTIAL CONSULTATION

Our team of sex crime lawyers are ready to help defend your rights and protect your future. We understand the life-changing nature of these types of allegations. We never judge or assume; rather, we immediately start to try and determine the best way to win that case. We do that while providing our clients with the empathetic and compassionate guidance they need to get through this difficult time.
We have won the majority of the many cases we have defended at trial, and can use our extensive experience and experience to help you as well. Do not wait for the police or prosecutors to make the first move. Speak with our Southfield defense team now, and allow us to put our knowledge, skill, and expertise to good use.


THE BEST DEFENSE STRATEGY IS AN AGGRESSIVE OFFENSE
Simply put, we are not afraid to take on prosecutors. We know that a relentless, effective, and well-thought out defense strategy will be critical to the success of a case. Because we always prepare every case extensively from the very beginning of our representation, we can offer persuasive rebuttals to any allegations brought by the Prosecution. We developed a multi-disciplinary approach, using a team of professionals to investigate and prepare our defense – experts, psychologists, lawyers, trial consultants, investigators, and jury consultants to prepare our client and our case for trial. We employ mock trials, practice direct and cross examinations, focus groups, client reenactments, and interview every possible witness to leave no trial stone unturned, and put the case in the best position to be won. When falsely accused of a crime, we demand that our clients to be treated fairly and equally by the justice system. We defend their rights, and protect their future.