Juvenile Crimes
Southfield Juvenile Offense Attorney
Accused? Our Expert Team Offers the Defense Strategy You Need.
It's Not Just Kid Stuff.
Juvenile contact with the criminal justice system, whether charged or not can have serious life-long ramifications. At Satawa Law we represent young people who have been charged with a Michigan juvenile criminal offense. The goal of our firm is to minimize—to the extent possible—the long-term consequences to our young clients, and protect their rights today and in the future. If not handled properly, certain juvenile convictions can hinder a young person's future educational and employment options, or even the ability to obtain a security clearance or professional license, we don't believe in a "minor" criminal conviction for a juvenile.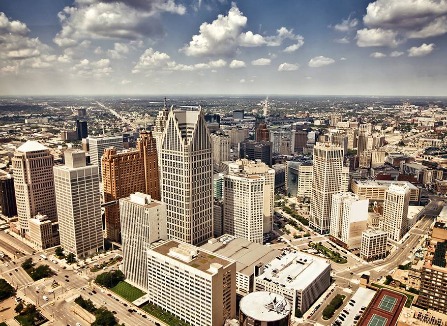 All CONSULTATIONS are confidential and completely no-obligation to you. We serve Southfield, Oakland County, metro Detroit, and the entire State of Michigan.
Satawa Law Believes in Second Chances and Individual Justice
Your entire family can suffer when your child is charged crime, not to mention the child's future choices could be severely jeopardized. Kids deserve a second chance—after all, many of them are completely unaware of the magnitude of their actions, and truly don't deserve the tough sentences the court would like to hand down. Just as there is no typical child, there is no typical juvenile case. The goal of juvenile court is to put tools in place to arm a child never to repeat the actions that brought him or her to the attention of the police in the first place. Some children have learning disabilities, ADHD or ADD, and rather than a tough court sentence, they need counseling or possibly medication. Others struggle with substance abuse, peer pressure, low self-esteem or failing grades. We know that young people make mistakes, and it is our mission to ensure those mistakes don't compromise their future. At Satawa Law we draw from pools of resources to help formulate a proactive plan from day one.
Types of Juvenile Charges
Criminal charges against a juvenile in the state of Michigan can range from skipping school to homicide—and everything in between—however parents must be cognizant of the fact that juvenile offenders are protected by the Constitution and the same rights as adults offenders. A juvenile charge of theft and fraud is similar to an adult crime and may be prosecuted as a felony or misdemeanor. Juveniles can be charged with a myriad of sex crimes, including sexual harassment, date rape, criminal sexual conduct, indecent exposure or molestation, and, if convicted could be removed from home and required to register as a sex offender. Drug charges can be brought against your child if drugs are found in their car, backpack or residence, not just on their person. Anyone under 21 who has any amount of alcohol in him or her can be charged with minor in possession (MIP). Parents should also realize that any physical altercation between a parent and a child is considered domestic violence and/or child abuse and there is a possibility that both the child and parent will be charged. There are special dispositional options in juvenile court determined by not only the underlying conduct but also the individual. At Satawa Law we are uniquely qualified and familiar with alternative programs in lieu of removal from home and a criminal record. Other common juvenile charges include weapons charges, drunk driving, assault and battery, computer crimes and vandalism, and the attorneys at Satawa Law are knowledgeable about all of these charges and more.
The Consequences and Penalties of Juvenile Crime Charges


Under Michigan law, the most severe juvenile court penalty is removal from home and placement in either a community based residential facility or "juvie", a detention center. A person can be detained and under the jurisdiction of the court until the child is 19 or 21, depending on the severity of the crime. We at Satawa Law are aware that the juvenile system–which wants to be seen as tough on crime—can become excessively aggressive with your child. Disposition can include detention in a youth facility or "boot camp," juvenile hall or other juvenile facility. It is absolutely essential that you have a highly skilled juvenile criminal attorney in your child's corner to assertively fight back with a goal of getting the best results for your child.
Keeping the Charges in Juvenile Court

While juvenile crimes can be felonies or misdemeanors, in certain cases those which involve particular levels of violence, sexual crimes, school campus crimes or charges of weapons or gang enhancements, your child could be charged as an adult—and subjected to adult penalties. Should the alleged crime be serious enough to warrant it, the prosecution may try to waive your child into adult court—a move that is never to the child's advantage. While juvenile court cases typically remain confidential, adult court cases are more likely to be public knowledge, to become part of your child's permanent record, and to result in much more severe punishments. The attorneys of Satawa Law are fully aware of the importance of keeping your child's case in juvenile court in order to take advantage of the more flexible juvenile sentencing.
The Special Expertise of Satawa Law in Juvenile Crimes
Our law firm is extremely persistent and knowledgeable. We understand that, at times, juvenile criminal charges may be as serious as criminal charges against an adult. We routinely work closely with psychologists, investigators and forensic witnesses in an effort to present a highly successful trial strategy for our juvenile offender clients. As a parent, it is extremely important that you be proactive should your child be facing juvenile criminal charges. It is never wise to wait and see what happens, even if you are certain your minor child is innocent of the charges. The Michigan juvenile criminal justice system is every bit as zealous in their prosecution as the adult criminal justice system is, so don't leave your child's future to chance—call Satawa Law at the first sign your child is being investigated or even suspected of criminal behavior.