White Collar Crimes
Southfield White Collar Crimes Attorney
Accused? Our Expert Team Offers the Defense Strategy You Need.
Definition of a White Collar Crime:


Many people are a bit fuzzy about what a white collar crime is. In truth, white collar crime is a relatively generic term for crimes which are motivated by personal gain, however are not violent in nature. There tends to be an over-generalization that most white collar crimes are committed by business executives—who typically wear white shirt and ties, hence the term. While there is not a clear-cut definition of exactly what constitutes a white collar crime, the most common crimes associated with the term are intellectual property fraud, anti-trust violations, cheating, environmental law violations, money laundering, public corruption, trade secret theft, insider trading, counterfeiting, tax evasion, bribery, embezzlement, and the number one white collar crime: fraud. Organized crimes also fall loosely within the white collar crime definition as long as they do not include acts of violence.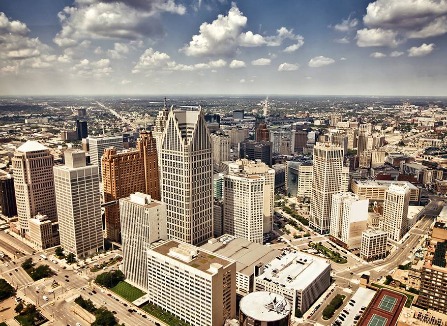 All CONSULTATIONS are confidential and completely no-obligation to you. We serve Southfield, Oakland County, metro Detroit, and the entire State of Michigan.
NEED QUALITY REPRESENTATION?
Contact us at Satawa Law in Michigan for quality legal advice today
Who Commits White Collar Crimes?


Most white collar offenders are simply ordinary people who have made a rash or uncharacteristically poor decision. A conviction on a white collar crime charge can have serious and far-reaching effects; even if you avoid prison time or severe financial penalties, it is likely that the conviction will destroy your professional reputation as well as your career. In fact, even the accusation of a white collar crime can damage your ability to continue in your chosen career and make a living. White collar accusations should always be aggressively defended, even when the case against you appears to be less than solid. There are many reasons you may have found yourself in the untenable situation of being accused of a white collar crime, however the most important decision you have to make right now is about your future legal representation. Mark Satawa represented the State of Michigan in tax fraud cases as a former prosecutor for the Attorney General's office. He will provide you with the most thorough and effective defense in your white collar crime charges.
Penalties for White Collar Crimes
The federal government often prosecutes white collar crimes, making it essential for your chosen criminal defense team to have extensive federal court experience. Penalties for white collar crime convictions in Michigan can include enormous amounts of compensation, keeping you financially obligated for the rest of your life. The amounts of restitution will depend largely on the prosecution's skill in proving specific damages, therefore disproving those damages will be the uppermost priority of your defense team Satawa Law. Often, sentencing guidelines will dictate a specific amount of prison time for every so many dollars of perceived damages, however the judge has a fair amount of leeway in prison sentencing for white collar crimes. Your defense team is critical to the outcome of your trial including whether you will be sentenced to prison, and the amount of time you will serve as well as the amount of financial restitution you will be required to make.
No stakes are too high for Satawa Law in the defense of white collar crimes. While you are most certainly feeling like you have been backed into a corner and have few available options, Mark is committed to the presumption of innocence and will take on the government with thoroughly researched trial strategies. White collar cases can be expensive to defend due to the amount of investigative work involved—a fact the prosecution often counts on, believing the defendant will be unable to mount an adequate defense. Our firm will prepare diligent and aggressively for a trial, rather than settling for the first plea bargain offered (which would likely include prison time and staggering financial penalties). We know that white collar charges can be complex and unique, and that not every criminal defense attorney is qualified to defend such charges. At Satawa Law we are eminently qualified and will take an aggressive and proactive stance, often beginning your representation prior to indictment or formal charges. Contact our Michigan financial crime defense lawyers for further information about how we can defend your white collar crime charges—at Satawa Law we have an impressive track record of favorable verdicts backing us up.
SPEAK WITH US & REQUEST A CONFIDENTIAL CONSULTATION

If you have been arrested or accused our team of lawyers are ready to help defend your rights and protect your future. We understand the life-changing nature of these types of allegations. We never judge or assume; rather, we immediately start to try and determine the best way to win that case. We do that while providing our clients with the empathetic and compassionate guidance they need to get through this difficult time.
We have won the majority of the many cases we have defended at trial, and can use our extensive experience and expertise to help you as well. Do not wait for the police or prosecutors to make the first move. Speak with our Southfield defense team now, and allow us to put our knowledge, skill, and expertise to good use.
THE BEST DEFENSE STRATEGY IS AN AGGRESSIVE OFFENSE
Simply put, we are not afraid to take on prosecutors. We know that a relentless, effective, and well-thought out defense strategy will be critical to the success of a case. Because we always prepare every case extensively from the very beginning of our representation, we can offer persuasive rebuttals to any allegations brought by the Prosecution. We developed a multi-disciplinary approach, using a team of professionals to investigate and prepare our defense – experts, psychologists, lawyers, trial consultants, investigators, and jury consultants to prepare our client and our case for trial. We employ mock trials, practice direct and cross examinations, focus groups, client reenactments, and interview every possible witness to leave no trial stone unturned, and put the case in the best position to be won. When accused of a crime, we demand that our clients to be treated fairly and equally by the justice system. We defend their rights, and protect their future.